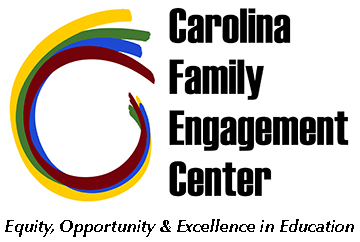 The Carolina Family Engagement Center (CFEC) is a statewide effort – funded through a U.S. Department of Education grant – to grow and support the engagement of families from underserved populations in their local schools and the educational success of their children.
Coordinated through the SC School Improvement Council and working closely with the SC Department of Education and other community partners, CFEC is designed to enhance student achievement, foster school improvement, and to build the capacity of all stakeholders to develop effective partnerships through stronger family engagement.
To this end, CFEC will develop and deliver high-quality parent education for family engagement initiatives; provide training and technical assistance to identified districts and schools in family engagement; and collaborate with its partner organizations to integrate and enhance the reach of family engagement services across South Carolina.
The Carolina Family Engagement Center is funded through a grant from the U.S. Department of Education under ESSA