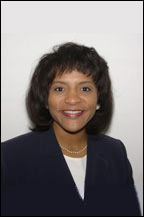 Amelia B. McKie, Chair, Columbia
Amelia B. McKie, Chair, Columbia Ms. McKie has served as Co-Chair, Chair and current Ex-Officio Chair of the Dick and Tunky Riley Honor Roll award-winning Ridge View High SIC, and as a member of the SICs of Rice Creek and North Springs Elementary schools in Richland School District 2. A member of Ridge View's Parent Teacher School Alliance, she has also served on Richland Two's Parent Engagement Committee. Ms. McKie is a founding partner of Nfusion, LLC, a Columbia-based communications and governmental relations firm, and previously served as Chief Operating Officer for McLeod Butler Communications, LLC. Ms. McKie is a South Carolina Education Policy Fellow and a graduate of Leadership South Carolina.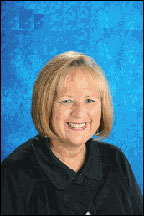 Donna Hooks, Vice-ChairDonna Hooks, Vice-Chair, Myrtle Beach
Ms. Hooks served as a classroom teacher and administrator in the Horry County Schools for over 30 years until her recent retirement, most recently as principal of Burgess Elementary School. A 2009 finalist for South Carolina Elementary Principal of the Year, she was inducted into the Burgess Community Hall of Fame in 2010. Under her leadership, Burgess Elementary was named a Palmetto's Finest winner in 2012 and finalist in 2011, and the school's SIC was the 2011 statewide recipient of SC-SIC's Dick and Tunky Riley Award for SIC Excellence.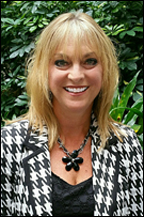 Shari Sebuck, SecretaryShari Sebuck, Secretary, Charleston
Ms. Sebuck has served as a parent member and chair of the School Improvement Councils at Laing Middle School of Science and Technology and Jennie Moore Elementary School, and was a member of the SIC at Cario Middle School, all in the Charleston County School District.
She has served as Director of Marketing and Public Relations with RiverTowne Country Club in Mount Pleasant, Ms. Sebuck was previously Founder/Owner and Director of Marketing for Blackbeard's Cove Family Fun Park in Mount Pleasant, a consultant and trainer with SkillPath Seminars in South Carolina and Florida, and Director of Recreational Tennis for the Florida Tennis Association.
In 1992, she was the recipient of the Miami (FL) Chamber of Commerce "Sports Achievement Recognition Award," and was the 1991 Florida State Tennis Champion in Mixed Doubles.
Ms. Sebuck holds the Bachelor of Business Administration degree from East Tennessee State University.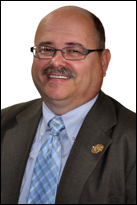 Michael L. Guarino, Immediate Past Chair, Mauldin
Michael is a 17-year veteran of Verizon Wireless and has held various management positions within the organization during his tenure with the company. Mike holds a Bachelor's degree in Business Management with a minor in HR Management from Strayer University, and is currently pursuing his MBA. Mike is actively involved with the community, serving on the Robert E. Cashion School Improvement Council, the City of Mauldin Tree commission and the program council of Holy Cross Episcopal Church, Simpsonville as the Outreach Coordinator. Currently he is the President of the School Board for Provost Academy of SC located in Columbia. Mike has also served as a past board member of both the Public Charter School Alliance of South Carolina and Little Steps of Greenville. In his limited spare time when he's not advocating for excellence in education, Mike enjoys spending time with his family and granddaughter.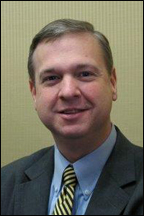 W. Andrew Beeson, Lexington
(bio available soon)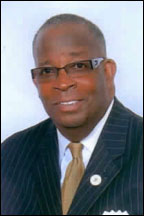 James Blassingame photo Rev. James B. Blassingame, Sumter
Rev. Blassingame has served as Pastor of Mount Zion Missionary Baptist Church in Sumter since 1984. A substitute elementary school teacher and an SIC member at Lemira Elementary and Chestnut Oaks Middle in the Sumter School District, he also currently serves as President of the Baptist Educational and Missionary Convention of SC, and as First Assistant Secretary of the National Baptist Convention USA. Rev. Blassingame also serves on the Sumter School District Community Advisory Board and on the Boards of Trustees for Morris College and Benedict College.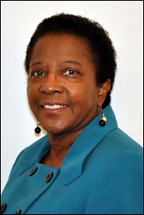 Sallie Cooks, Edgefield
Dr. Cooks served as a member of Edgefield County School Board for 12 years, including serving as chair for six years and vice-chair for two years, and has served as a lead volunteer mentor with high school students in Edgefield County. Dr. Cooks is an active AdvancEd team member and  has been an SIC member at Strom Thurmond High School. Additionally, she has served as an SC-SIC Regional Council Specialist in 2014-16.
A 2010 South Carolina Policy Educational Policy Fellowship Program (SC-EPFP) alumna, she was also a 2011 Global Education Policy Fellowship Program Fellowship sc2011 Global Policy Fellowship scholar,  giving her opportunities to collaborate with educators nationally and to visit public schools in China.
Dr. Cooks is co-founder of Power One Family Matters Ministries, Inc. (POFMM) where she is CEO and serves as both an ordained minister and certified Christian counselor.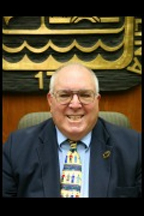 Bill Evans, Beaufort
Mr. Evans served on the Beaufort County Board of Education, and as Chair from 2013-16. A retired educator, he was an elementary and middle school teacher in Pennsylvania early in his career and later served as a middle school assistant principal and principal in California. He retired from the Beaufort County School District following 24 years as a high school principal and district administrator, including service as that district's SIC District Contact, Athletic Director, Ombudsman, Science Coordinator, and Director of Secondary Programs.
In the community, Mr. Evans is a past president of the Rotary Club of the Lowcountry, Community Investment Committee Chair for United Way of the Lowcountry, and a member of the North Regional Planning Board.
He holds a Bachelor of Arts degree In Biological Sciences/History from Rutgers University (NJ), a Masters of Education in Teaching and Curriculum from Penn State University, a Masters of Education in Educational Administration and Doctor of Education degree (abd) in Educational Leadership from the University of Southern California.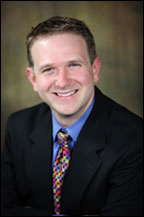 Jason S. Fulmer, North Augusta
Mr. Fulmer was South Carolina's Teacher of the Year and one of four finalists for National Teacher of the Year in 2004. Currently Associate Program Consultant for Teacher Induction at New Teacher Center (NTC), he previously served as a third grade teacher, Elementary Induction Teacher Coach and Title II Coordinator for Professional Development in the Aiken County School District.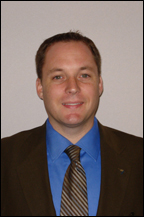 Robert "Bob" Grant, Orangeburg
(bio available soon)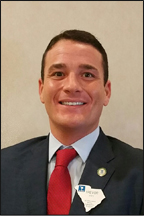 Trevor T. Ivey, Sumter
(bio available soon)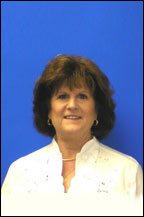 Dr. Luanne Kokolis, Rock Hill
Dr. Kokolis currently serves as Associate Superintendent for Planning and Program Support in Rock Hill School District 3, where she is also that district's SC-SIC District Contact. She joined Rock Hill 3 staff in 2006 following 20 years of service as a principal, assistant principal and high school teacher in Pennsylvania. An adjunct faculty member at Winthrop University, Dr. Kokolis has also served on the City of Rock Hill's 2020 Strategic Planning Steering Committee and the York County/City of Rock Hill Proactive Collaborative Planning Committee, as well as the York County All on Board Alcohol Drug Abuse Council and the City of Rock Hill Economic Development Council.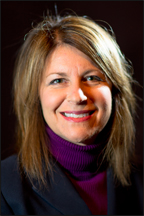 Dora Leonard, Seneca
Ms. Leonard was named an SIC Advocate of the Year in 2016 for her service as Chair for the Walhalla Middle School SIC in Oconee County, and she has been active with the SIC of that district's Walhalla High School.
A senior communications executive who has counseled Fortune 50 companies and nonprofit organizations, Ms. Leonard has also served as project director for contracts with the National Institutes of Health and developed outreach strategies focused on physicians, advocacy groups, and the public.
She is currently a senior consulting partner with McGinn & Company of Arlington, VA, one of the nation's leading crisis communications firms, and is a senior communications strategist and former Vice President, for MMG, Inc., in Rockville, MD, a top Washington, DC, public relations firm. She previously served as Director of Public Relations for Alexandria Hospital, Alexandria, VA.
She has served as a member of the SC State Superintendent of Education's Parent Advisory Council, and as co-founder of the Upstate Giving Circle, an organization dedicated to giving back to the community through fundraising and outreach. She currently serves as a board member of the Foothills YMCA.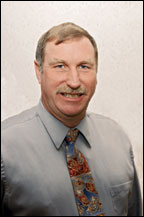 Jeff Nicholson, Rock Hill
Mr. Nicholson is an estimator with Laboratory Design & Equipment in Fort Mill. He is the recipient of numerous Rock Hill School District 3 and state volunteer awards and he has been involved with several groups at Rock Hill's South Pointe High School, including serving as a member and Chair of that school's local SIC. He previously served on the SC-SIC Board of Trustees, including service as Board Chair from 2007 to 2009. In 2005, he was awarded the Board's statewide SIC Advocate of the Year Award recognizing his exemplary efforts on behalf of SICs in his district and across the state.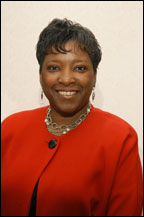 Thessa G. Smith, Allendale
Ms. Smith is the current Economic Development Director for McCormick County, and previously served on the SC-SIC Board from 2002 to 2008. Formerly she has served as the County Administrator for Allendale County and Assistant County Manager for Greenwood County. She is a past PTSO President and SIC member for Greenwood County High School. Reverend Smith is also the Pastor of Mt. Carmel United Methodist Church in Ninety, Six, SC.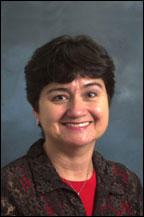 Dr. Myriam E. Torres, Columbia
Dr. Torres is Director of the Consortium for Latino Immigration Studies and a Clinical Assistant Professor in the Department of Epidemiology and Biostatistics at the University of South Carolina's Arnold School of Public Health. She has been a member of SC Department of Health and Environmental Control's Commissioner's Advisory Council on Elimination of Health Disparities, has served on Board of Directors of My Amigos Bilingual Education Center (MABEC) and the South Carolina Hispanic/Latino Health Coalition. She has served on the Hispanic Advisory Committee of the SC Commission for Minority Affairs.

SC-SIC Board of Trustees Meeting Minutes
SC-SIC Board of Trustees Board Regions (PDF)